Windows Phone Documents
Windows Phone 7 styleguides.
Windows Phone StyleGuide
For any WP7 app created by Avanade
Document created as reference for any time Avanade should develop or design a new Windows Phone application. Design and creation on InDesign to deliver PDF files.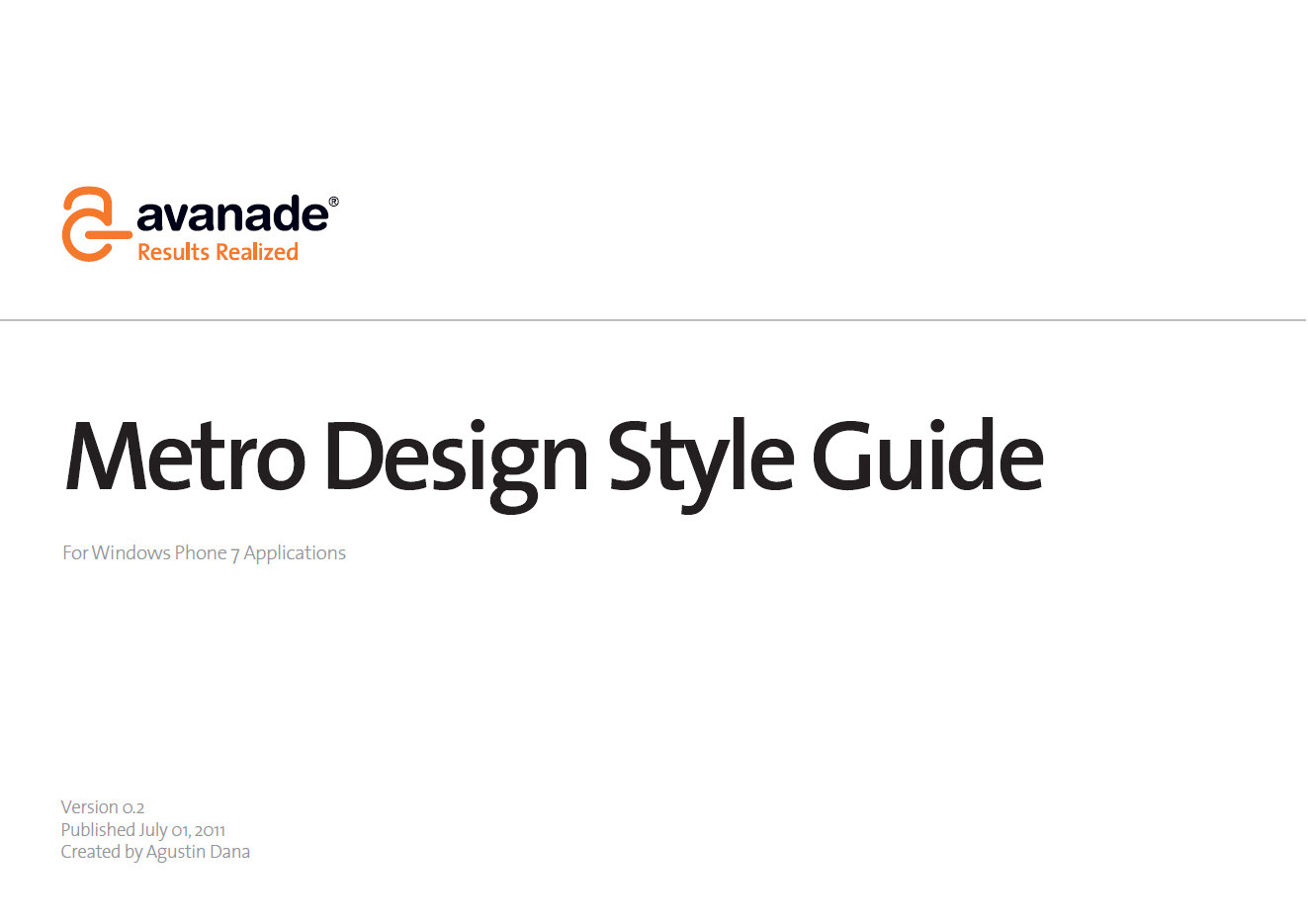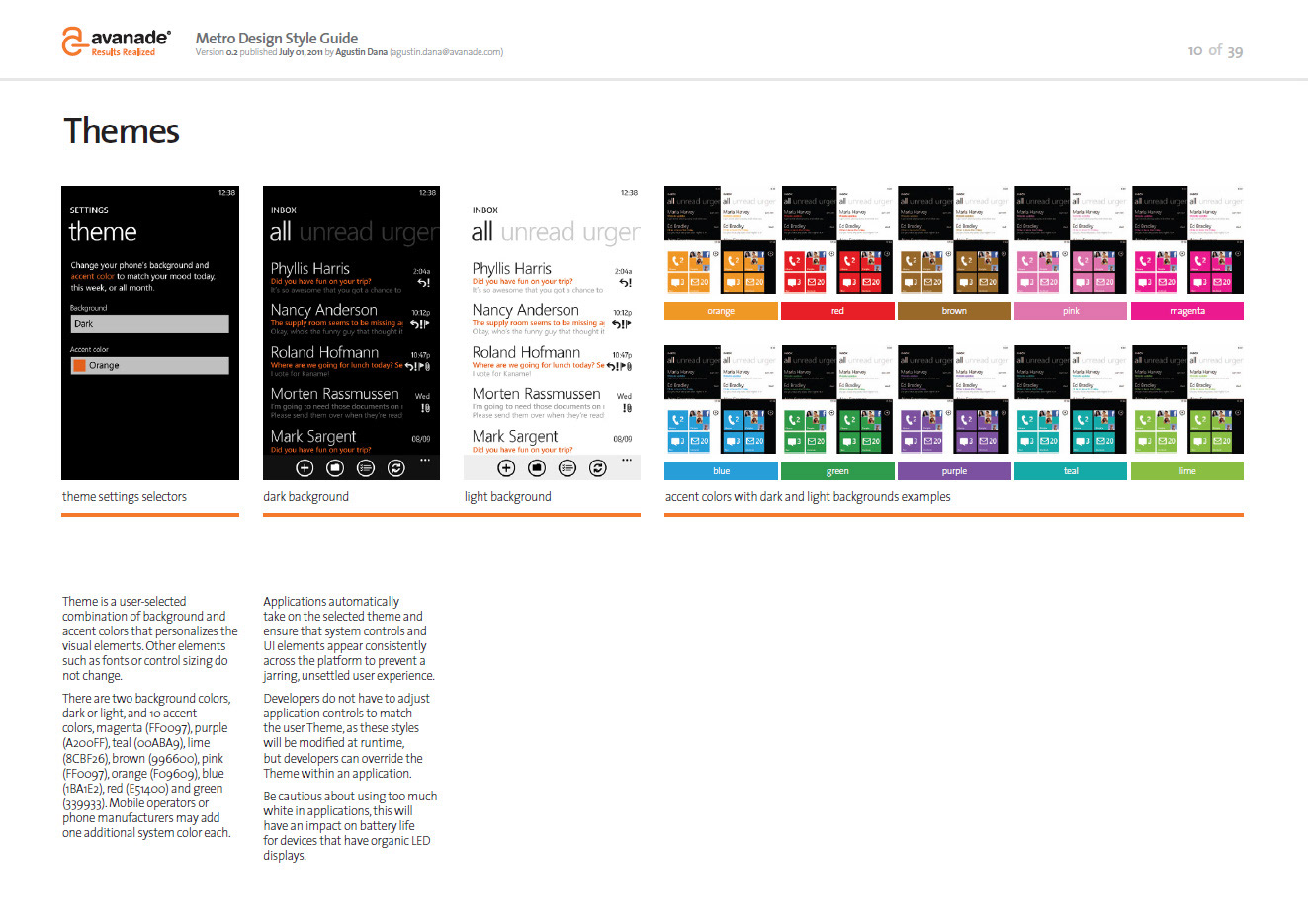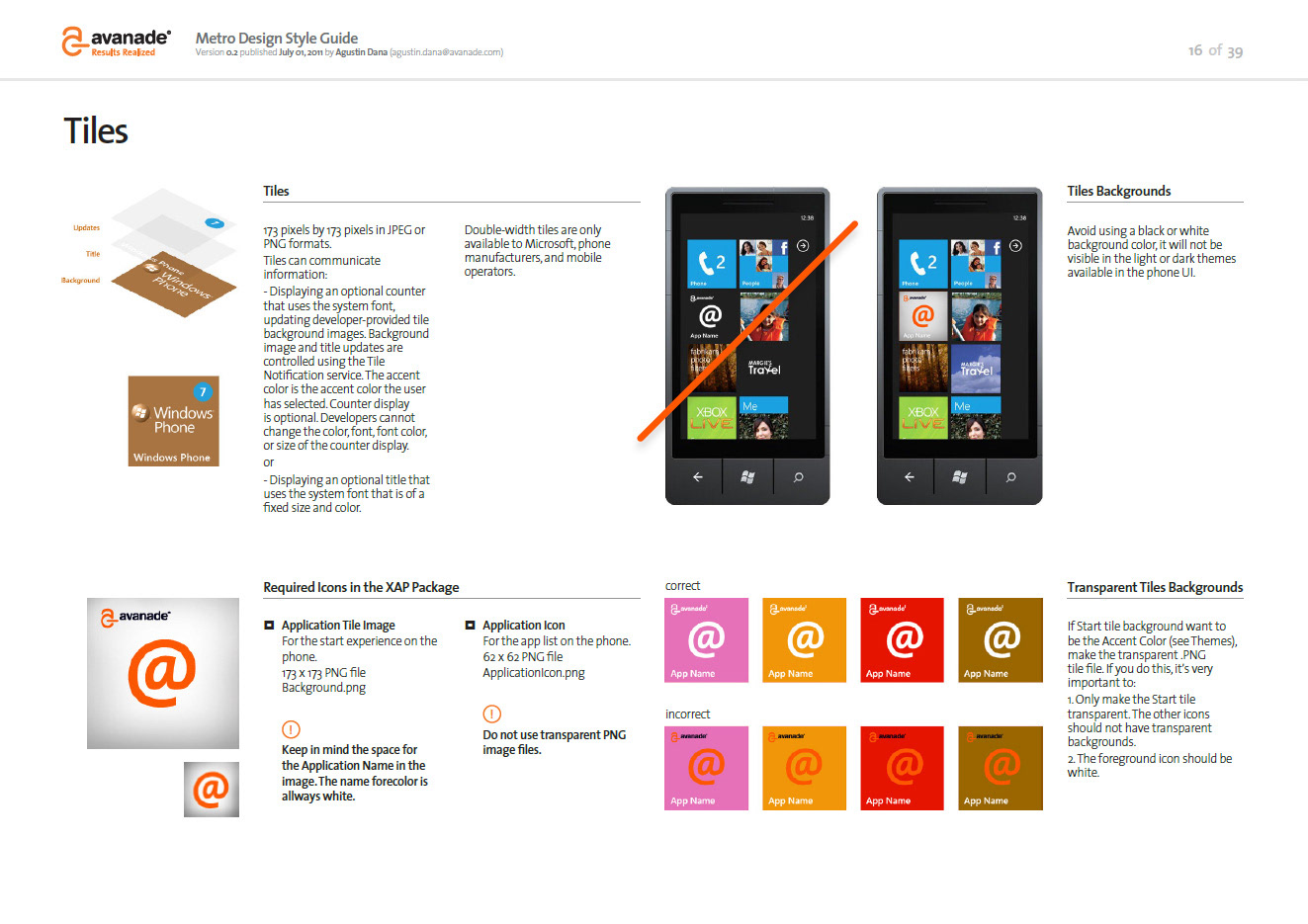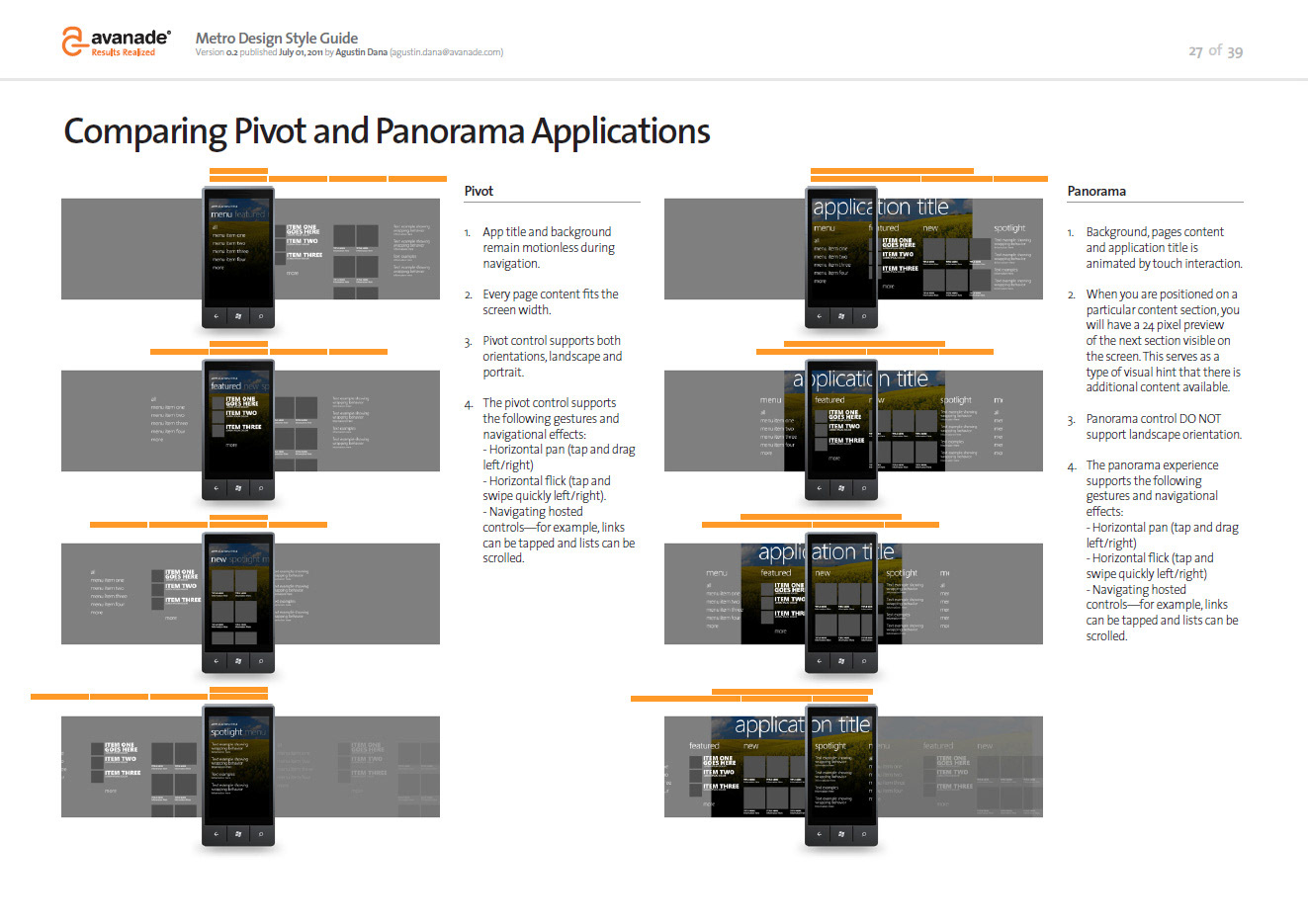 Avanade Metro Design StyleGuide
It's almost the same document as the Metro Design app changing the look & feel using the Avanade Brand Styleguide.